Virginia Beach is a dream destination. With the delicious food, a long long beach, and lots of career opportunities, Virginia Beach is the best place to settle in. 
 Did you know that Virginia Beach is the safest place to be when the continents change their shape? Keep reading for more interesting facts about Virginia Beach! 
Here are some 20 fun facts about Virginia Beach that shall make your mind wobble and plus points, because now you can startle your friends and family too! 
What is Virginia Beach known for?
1. Longest Beach in the country
Virginia Beach holds the record for being the longest pleasure beach in the Guinness Book of World Records! 
What comes to your mind when you think about Virginia Beach? A long stretch of sand by the ocean? 
Virginia Beach is actually made up of three beaches making it a total of 35 miles. 
Resort Beach is the most popular for tourists for its dazzling nightlife. Sandbridge Beach has a lot of properties both rental and own, where nature can be enjoyed the most due to its wildlife refuge. And the last, Chesapeake Bay Beach is the hangout beach for the locals with local cuisines and bars on the water! 
Looking for beaches to explore? Head to our blog to explore 10 more beaches in the city!
New Year things to do in Virginia Beach.
2. Surviving Wildlife 
An incredible State fact – in the entire country, Virginia Beach is left with one of the last remaining undeveloped areas in its Back Bay National Wildlife Refuge. 
Established in 1938, 8000-acre fresh water running on the border of the Atlantic Ocean, the Back Bay is home to various marine creatures and land animals. 
If you are looking for natural flora, our blog shall take you to Mother Nature.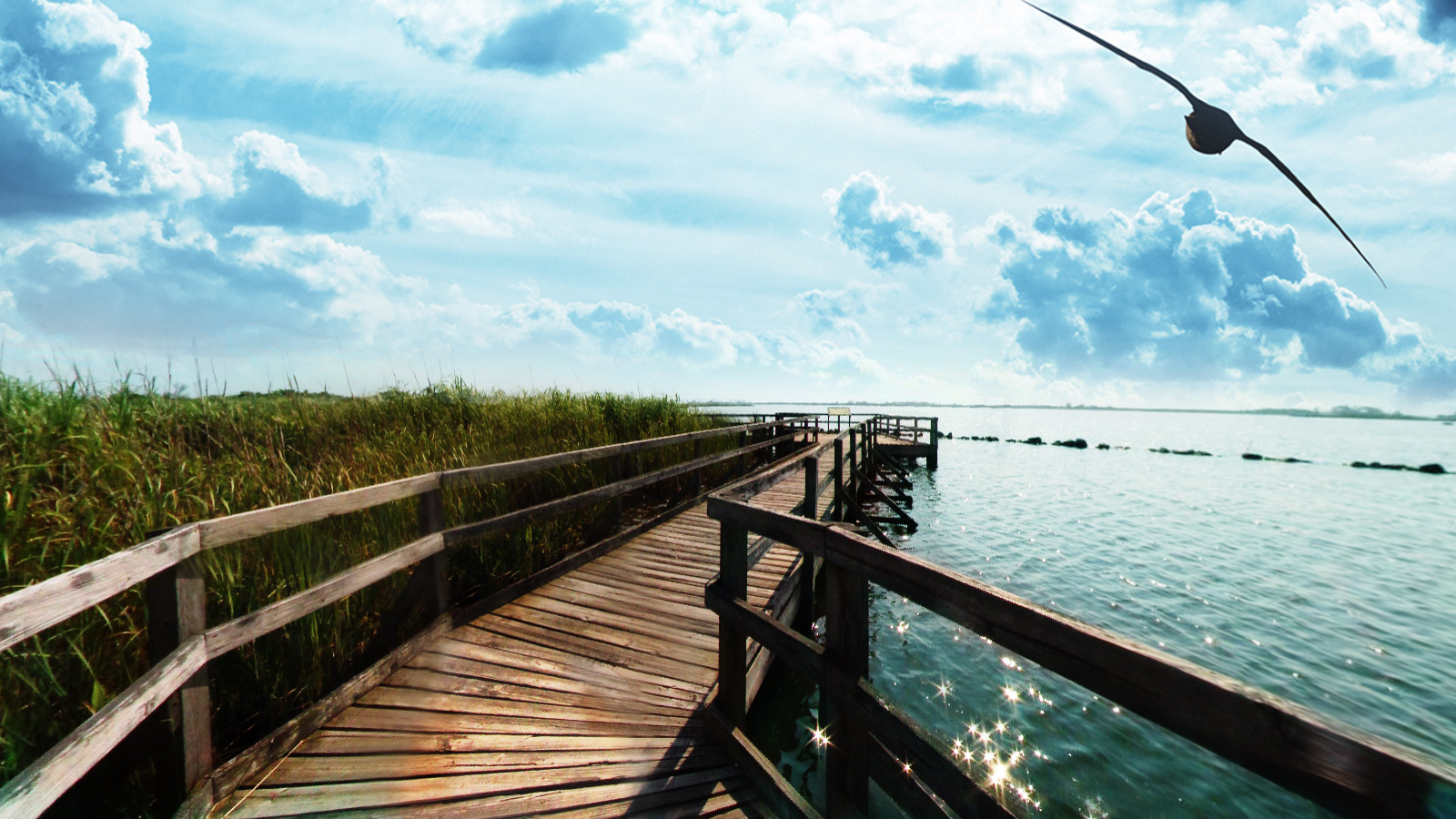 3. Aerial Forest Park 
Virginia Beach has a cool attraction for locals and tourists equally. Here, you can zip line, hop bridges and dart through aerial trails which are not available elsewhere. 
A definite reason to visit the aerial forest park! 
If you haven't tried it yet and you belong to the state, we dare you to go adventurous. Here is all you need to know about the park!
4. Virginia city is far
A mind-blowing fact. Virginia cities are actually far off from the beach. North Carolina states are rather nearer to the beach. 
The Virginia-North Carolina state line is close to Virginia Beach which is located in the southeast corner of Virginia. 
If you are in the city for a day and haven't got much to do, you can head to our escape room to have an hour filled with fun and energy! 

5. Military Fact
Virginia Beach alone holds 3.5 military bases! The beach has a square kilometer of only 1289 and in that limited space, the beach alone holds 3.5 military bases! 
The three full military bases are NAS Oceana, FTC Dam Neck, and US Army's Fort Story. The half one is NAB Little Creek, which is largely situated in Virginia Beach but has its official address as Norfolk, Virginia. 

6. Safest Place to be
Edgar Cayce also known as the 'Greatest Psychic of all time' had said that when the continents change their shape, Virginia Beach is the only place to be, the safest of all. 
The renowned sage had moved to the beach in 1925 on his own psychic advice. When asked about the future of Virginia Beach, he had said that hurricanes and storms might blow the United States, Japan, and New York, but Virginia Beach. It will be long-lasting and has good things stored in the future. 
A rather fun fact about Virginia Beach. Can he say if my life will be worthful too? 

7. English rules The States
Virginia is the oldest dominion in North America as the English while trying to colonize the rest of the world, colonized this particular region too. And hence, the place got its name from Queen Elizabeth I, who was also known as Virgin Mary. 
Two facts in one. And also, a small state in the continent of Europe tried to colonize the entire world! A live example of how small things are capable of doing big things. 
Explore blogger hot spots in Virginia Beach.
8. Not a Tobacco state originally 
Virginia didn't always produce tobacco. It started out with silk and was a silk colony until 1760 when a fungus wiped away all the trees the silkworms fed on. They switched to tobacco.
9. Second Oldest College in the States
Virginia has the second oldest college in the country. William & Mary was established in 1693. Harvard is the oldest of all in the States, being established in 1636. 

10. Civil War Times 
The America Civil War over slavery, sectionalism and secession that was fought during the period of 1861-1865 occurred majorly in Virginia.
11. First Thanksgiving! 
America's first thanksgiving has a history. Back in 1619, on the 4th of December, Captain John Woodlief landed ashore on the James River with 35 more men which now is known as the Berkeley Plantation. 
According to orders from London, the English had proclaimed that the land would be used for plantation and that the particular day is holy and shall be celebrated every year as a day of thanksgiving to the Almighty. 
And since then, Thanksgiving has been celebrated all over the world with turkey, wine, and desserts. Fascinating fact!
12. Virginia produces only Presidents 
A rather odd fact. Eight of the US Presidents hail from Virginia. 
US Presidents – 
1st – George Washington (1789-1797), 
3rd – Thomas Jefferson (1801-1809), 
4th – James Madison (1809-1817), 
5th – James Monroe (1817-1825), 
9th – William Henry Harrison (1841-1841), 
10th – John Tyler (1841-1845), 
12th – Zachary Taylor (1849-1850) and 
28th – Woodrow Wilson (1913-1921). 
Maybe Americans are doing it all wrong now. 

13. Tourism 
Known for its tourism, Virginia Beach has approximately 6 million tourists every year. Their top 3 economy centers around real estate, defense, and tourism. 
In 2020, tourism alone generated 3.1% of the Virginia Economy. It converts to $16.9 billion. 
If you are a tourist visiting Virginia Beach for the first time, let us help you plan your trip. Head to our blog to plan with us!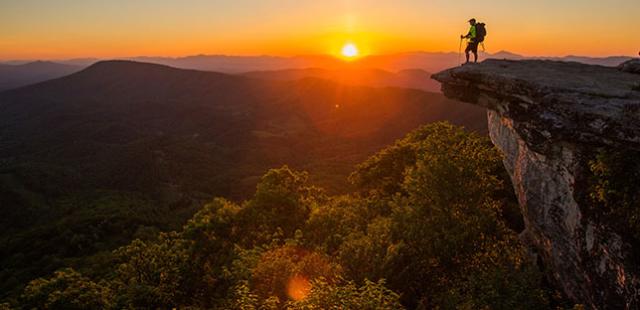 14. Best Place for Careers & Businesses 
Forbes has ranked Virginia Beach at Number 45 as the best place for careers and businesses in the United States. 

15. Important Base 
Virginia Beach became an important base in the National Coastal-Defense System, after World War I. 

16. Fighter Planes 
The Military Aviation Museum allows you to view American, German and British planes that flew during the two world wars. Yes, they are maintained to function properly to take you out on a ride! 
Don't forget, you are riding your country's honor. 
Head over to the website for all necessary information and bookings.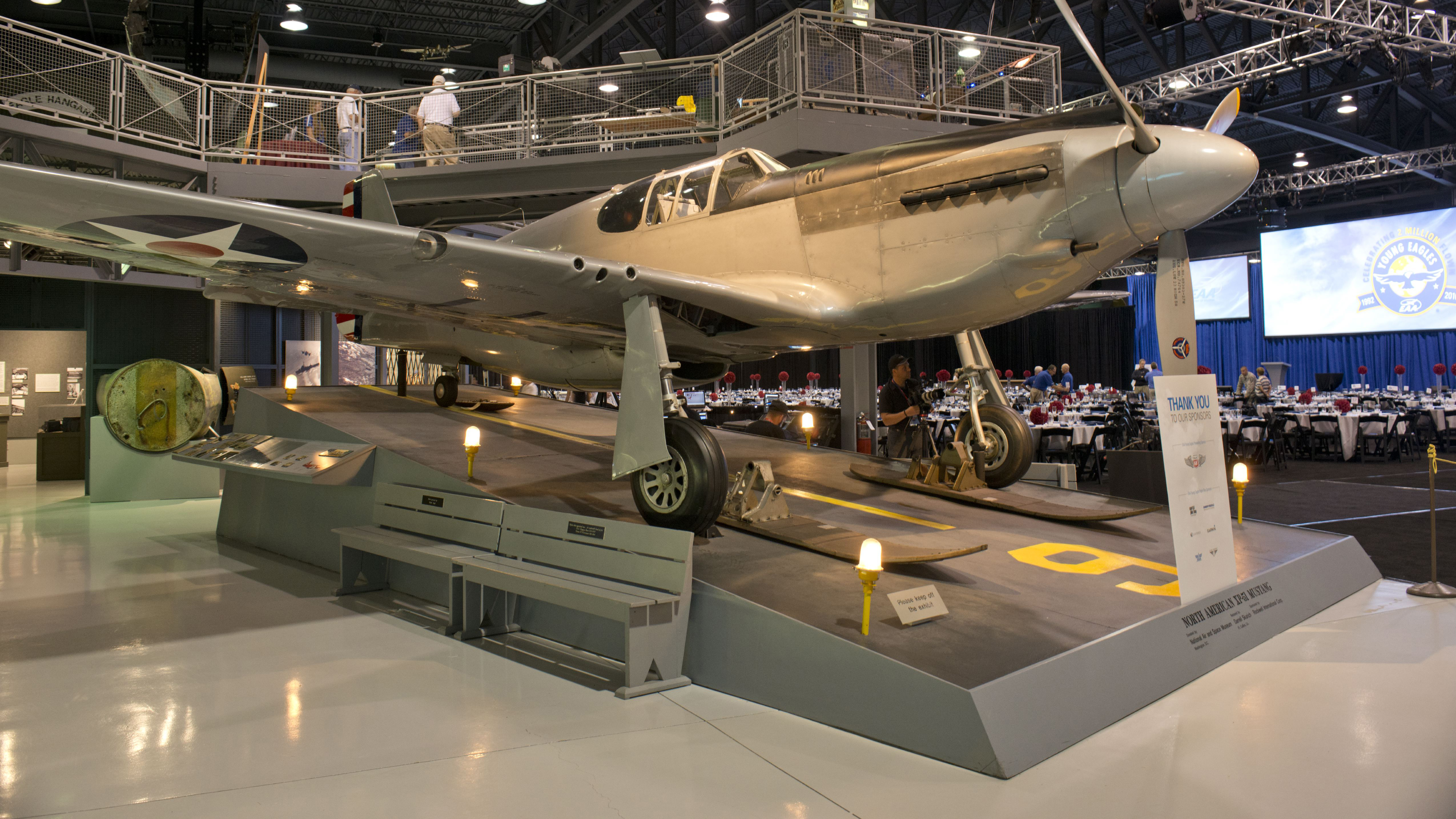 17. Largest Landfill
Virginia Beach has the largest landfill in the United States. Mount Trashmore is a pun off Count Rushmore. It is a large landfill filled with trash and little vegetation on the outside. Many festivals, events, and the 4th of July fireworks are performed surrounding the landfill.
18. Peanuts! 
Peanuts were first grown in Virginia. In the entire United States region, peanuts were first grown here.
19. Three Capitals! 
Yes! That is correct! 
In 1607, when the English established themselves in the country, with time and power, they discovered their first capital of Virginia in Jamestown which was 15 miles from their base. Jamestown served as the capital for 92 years. 
When the colonists abandoned the State in 1698, the then Governor and the General Assembly moved its capital to Middle Plantation, renaming it Williamsburg. And hence, in 1699, Virginia's capital shifted to Williamsburg. 
The problem with Williamsburg was that it wasn't exactly an accessible place and in 1738, the General Assembly proposed to move the capital to a more convenient location. After several sessions and the American Revolution, Virginia moved its state capital to Richmond in a close vote in 1780. The legislature had also chosen Newcastle as their capital. 
Capital crazy! 
For the full history, head to the website to learn intricately. 

20. Most Populated
Virginia Beach is the most populated city in Virginia. It is the 37th largest city in the United States with a population of 1,482,000 as of 2022 for an area of 1,289 square kilometers. Fun fact about Virginia Beach, much? 
Mind=blown! You can additionally head over to this site for more Virginia City Trivias! 
The entire United States especially those situated right in the center of the States travel to Virginia Beach for a quick weekend getaway and if they are far away maybe for a week too! What are you doing this weekend? 
Do you have an interesting fact about Virginia Beach? Tell us below in the comments right away! 
Also, tell us if our trivia facts helped you in American history!